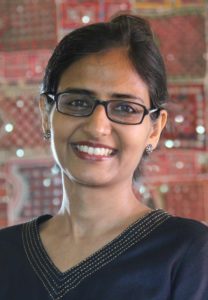 Kritee (dharma name Kanko) is a Zen teacher, scientist, activist, dancer, and permaculture designer. She directs and teaches Boundless in Motion Sangha in Boulder in the Rinzai-Obaku Buddhist lineage of Cold Mountain and is a Co-Founder and Executive Director of Boulder Eco-Dharma Sangha. She is also a co-founding teacher of Earthlovego, a community of meditation practitioners, teachers/professors & environmental advocates from different backgrounds seek ways to deepen synergy between their spiritual practices and their activism through workshops at Lama Foundation in New Mexico.
Kritee trained as an environmental microbiologist and biogeochemist at Rutgers and Princeton Universities, and has done over ten years of research on mercury pollution. She currently works as a senior scientist in the Global Climate Program at Environmental Defense Fund and is helping implement environment and climate-friendly methods of farming at large scales in Asia with a. three-fold goal of poverty alleviation, food security and climate mitigation and adaptation among small scale farms. She places deep importance on the need of diversity, and the alignment of climate advocacy with social justice movements.
Events with Kritee (Kanko)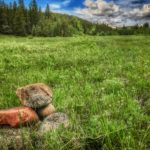 Gratitude, Connection, and Healing in Nature (Zoom)
June 5, 2020
Weekend Nature Meditation Retreat Friday June 5, 6–8pm MDT Saturday June 6, 9am-7pm Sunday June 7, 9am-1pm This is a fully guided and supported meditation retreat in nature, facilitated through Zoom. All are welcome, including newcomers to meditation. As we shelter in place, connection with dharma practice, nature and community is critically important to our wellbeing*. This retreat is an opportunity to explore and nourish together on a spring weekend, outdoors. Themes will include meditation in nature, gratitude, joy, interdependence, and how being with nature soothes fear and vulnerability. You can do this retreat from your home and neighborhood, walking nearby, looking out a window, porch or balcony; or going to a park or natural area with a smartphone. The retreat will include structured sitting and walking practice in nature, meditation instruction and guidance, and small group breakout sessions with the teachers for questions, discussion and sharing. Full support and instruction will be available for beginners. We will encourage a quiet, silent retreat container as much as possible in your home setting, including staying away from work, email, phone and media, and limiting interactions with others. Detailed information on doing the retreat will be available and sent after registration. The…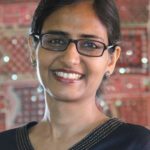 Zen and Ecodharma Retreat
October 6, 2020
Typical Zen retreats are designed for intense and deep meditation experiences. Each day will include indoor and outdoor zazen (seated meditation), kinhin (group walking meditation), deep abdominal chanting, a talk at the interface of Zen and Ecodharma teachings, rest periods, samu (silent work periods to prepare food) and dokusan (private interview with the teacher). We will have time in the afternoons for personal extended time in nature. Food preparation will be led by brilliant chef and Zen practitioner Imtiaz Rangwala and we will always have vegan and gluten-free options. For detailed schedule of five days, please visit this page.