Meditation, Nature, and Embodiment
With Tory Capron and Peter Williams
August 28 - 30, 2020
This retreat will explore internal and external quiet, the teachings of nature and the incredible wisdom and guidance of the body. We will do this through meditation, movement and dharma guidance. We will be outside the entire 3 days. In meditation practice we will connect with our senses and the beauty of the natural world. Movement practices will include deep somatic meditations; Authentic Movement, a form that combines mindful movement and people witnessing each other; and an ancient meditative dance called Tandava. Each practice will nurture our relationship with our bodies, our intuition, the natural world, and the unknown within the Self. There will be many silent practice periods interspersed with interactive sessions.
This is a unique opportunity to safely do an in-person retreat, due to it being staged entirely outdoors. This retreat can give you a break from isolation, online gatherings, news, work, and stress. It has the potential to relax you into presence, being and flow, as you meditate in the stunning mountain landscape of the Ecodharma Center.
This retreat includes camping or day participation options.
Teachers and manager are supported by donations (dana).
Scholarships are available.
General Retreat Guidelines
– The retreats are designed to be enjoyable, not rigorous. Participants are asked to have a willingness to maintain silence and to cooperate with the group structure.
— For campers, camping experience is helpful, but not necessary.
— Participants will need the necessary clothing and equipment to enjoy being outdoors in all conditions. We will be living and practicing outdoors the entire retreat. During challenging weather, we can be under the barn roof or other outdoor shelters, but we will still be outdoors.
– The lodge will be closed to yogis. For bathroom use, there will be a porta-potty or people can use the woods. We will have a solar shower and washing station set up as well. See below for more details.*
Transportation
Everyone should plan on coming in their own car, or with someone they live with. We ask people to avoid flying in unless you are able to quarantine in Colorado for 14 days prior to the retreat. We ask that you please stay for the entire retreat and not leave early on Sunday.
Please note that the center is at 8500 feet, similar to most Colorado ski towns. If you are concerned about acclimating from sea level, you might consider arriving a day or two in the Denver/Boulder area before the retreat.
Contact
You will be completely out of contact during the retreat. There is no cellphone service in this remote location. Please complete all personal business before you arrive. The staff will have the ability to make and receive emergency emails or phone calls on our landline on your behalf, but phone and internet are not available for personal use.
Approximate Daily Schedule and Meals

For all, the retreat begins at 9 am on Friday and ends at 4:00pm on Sunday.
Commuters attend from 9 am to 6 pm on Friday and Saturday and from 9 am to 4 pm on Sunday. All yogis are served lunch each day.
For campers, there will be dinner after commuters leave and meditation until 8:30 pm on Friday and Saturday evenings. Saturday and Sunday mornings will start early with meditation and then breakfast before commuters join at 9 am.
The evening and early morning time periods will be without instruction or guidance so that commuters do not miss any content.
Silence
Continuity of practice leads to a deep and fruitful retreat. To aid this continuity, the retreat is held in noble silence. There will be dharma guidance, and several interactive periods interspersed with the silence. Movement periods will involve some interaction as well.
Cost and Dana
The cost of the retreat is set as low as possible and only covers expenses charged by RMERC and the cook.
None of the retreat fee goes to the teachers, who are instead supported by the dana (generosity) of the participants. In the tradition of the Buddha, teachings are offered without a fee, so that no one is excluded due to finances. We simply ask that participants to give as generously as they can within their finances. The support from yogis on our retreats allows us to teach and we are very grateful for your support. Please bring a check or cash.
To make sure that the cost is not an impediment to practice, scholarships are available. Please do not hesitate to ask for scholarship if you need it.
Cancellations after August 3 will not be refunded unless your spot is filled, in which case you will receive a 50% refund.
*New at RMERC for Safe and Comfortable Camping Retreats During COVID
Outdoor filtered drinking water tap
Outdoor solar hot water shower setup
Alcohol based hand sanitizer at touch point locations
Outdoor PortaPotty with hand sanitizer
Outdoor soap and water hand wash station
New covered and tented outdoor areas with gravel floors
More close in campsites
Clean lower storeroom for critter proof yogi food storage
Bear canisters for camping further away
Portable PA to make teachers heard in large circles and wind
The situation with Covid (CV) is changing and full of unknowns, so to keep everyone else safe, we ask you to follow the following protocols to participate in this retreat:
For the two weeks before the retreat staying safe and maintaining distance, wearing a mask when around other people indoors, or outdoors within 6 feet, and washing your hands frequently.
Not attending the retreat, or leaving immediately if already in attendance, if experiencing any CV or CV like symptoms, such as dry cough, shortness of breath, fever, muscle pain, loss of taste or smell, fatigue, headache, sore throat, nausea, or diarrhea.
Not flying to the retreat or traveling from out of state.
When traveling to RMERC, not carpooling with people one is not sheltering in place with, and if using any taxi or public transportation always keeping a mask on, staying as far from others as possible, and frequently washing one's hands or using hand sanitizer. If driving from afar, please purchase several N95 or KN95 masks for the journey; they are many times more protective of you than a cloth or paper mask, and are now readily available if you order online in advance. (Staples.com and OfficeDepot.com have them, as well as many others.) Please carry hand sanitizer with you and keep your mask on, do not eat inside, and use public bathrooms as infrequently as you can.
Camping out using your own equipment, and being the only one to use, touch and wash the plate, bowl, mug, and other eating utensils you bring.
Washing your hands with soap and water or using hand sanitizer before and after you touch things others may also have touched or will touch.
Keeping at least 8 feet away from others and wearing a mask when that might not be possible.
Following any other written or oral instructions/guidelines that the retreat leaders make to help keep everyone safe.
While we have every intention of holding this retreat as planned, if Boulder County or the State of Colorado impose new restrictions, we will have to cancel it, perhaps on very short notice. You will be offered a refund if that happens.
Food and Meals
Simple vegetarian meals will be provided from lunch the first day through lunch of the last. If you want a snack between meals, bring a small quantity of packaged unrefrigerated food. Please do not bring anything that needs refrigeration (medicine excepted).    Lunch will be served for both commuters and campers, while breakfast and dinner is just for campers.
Bring your own plate, bowl, cup, napkins and utensils. You may want a lidded, plastic container for leftovers.
Food Special Needs
Figuring menus and quantities, shopping, organizing, and cooking are complex and crucial tasks for a retreat. We provide simple, wholesome, natural, predominantly organic, vegetarian meals. We can accommodate common food allergies such as gluten, soy or dairy, but not preferences. Make sure to include on the registration form full details of any special allergy or health needs you have beyond basic vegetarian, you will be contacted, if they require discussion
Teachers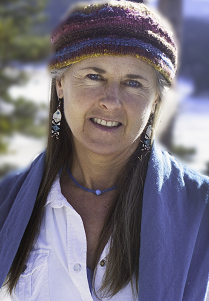 Tory Capron
Victoria (Tory) Wolf Capron is the principle teacher for the Golden Bowl Foundation. Inspired by Buddhism, particularly the crazy wisdom teachings of Chogyam Trungpa Rinpoche, the body, nondual teachings, the natural world, and shamanism, Tory weaves together Buddhist practices, meditation, and psychology to challenge her students to be fearless and gentle in uncovering the truth of their own true nature and experiencing the sacredness of life. Tory has been working with individuals, couples, women and groups for the last 25 years. From 1980-1996, her life and career was deeply connected with the natural world. She worked as a wildlife biologist, backcountry ranger, and wilderness guide. Tory has been practicing Buddhism since 1978, including 8 years of Zen training, 8 years of Vipassana, and since 1994 in the Tibetan tradition. Tory has studied with many teachers, and her root teachers are Chogyam Trungpa, Reggie Ray and Adyashanti. She became a Buddhist minister in 2000. Her Master's degree in Buddhist studies included training in counseling, group facilitation, and chaplaincy. She is also certified in body-mind psychotherapy and Somatic Archeology. She has trained in shamanism, including shamanic journeying. Tory works with beginning students of meditation as well as being authorized to teach more advanced practices of the Vajrayana. She…
Learn more about Tory Capron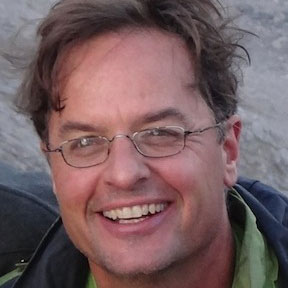 Peter Williams
Peter Williams has practiced meditation for 27 years in the Theravada and Tibetan Buddhist traditions. He has done more than 30 months of silent retreat. He has taught insight meditation (mindfulness) since 2003 and has completed the Community Dharma Leader training through Spirit Rock Meditation Center. In addition to teaching retreats and dedicated practitioner groups, Peter has taught mindfulness to diverse audiences, from Colorado juvenile justices to school teachers to environmentalists. Peter is one of the founders of the Rocky Mountain Ecodharma Retreat Center in the mountains near Boulder. Peter has been practicing as a transpersonal psychotherapist since 2007, using mindfulness and spirituality to heal emotional distress. He specializes in working with trauma, anxiety, depression and grief. In an 18-year career in the environmental field, Peter worked as an environmental educator for Massachusetts Audubon Society, as a wildlife biologist and lecturer at the University of Vermont, and as a consulting ecologist for groups such as the Nature Conservancy and the U. S. Forest Service. He served on the board of the Vermont Wetlands Association. Peter has also worked as a substitute foster parent for abused children. He has volunteered as a crisis counselor for the Boulder County Mental Health Center and as a caregiver in hospice work.…
Learn more about Peter Williams