The Seven Factors of Awakening
With Barry Gillespie
October 14 - 18, 2020
The Seven Factors of Awakening is one of the Buddha's main teachings. It describes the progressive path that a practitioner takes through successive wholesome mind states, from Mindfulness to Equanimity, leading to Enlightenment. It is important to understand this teaching and experience its development in the heart/mind. This is a source of great joy.
During the course of this Vipassana Meditation retreat students will learn the Seven Factors, how to recognize the arising of these mind states, and how to work with them skillfully.
More Information: Click here to get much more detailed information about this retreat, including info on prices, scholarships, transportation, food, daily schedule, what to bring, practice notes and much more.
Notes:
1) No part retreats. You must commit to the entire duration.
2) Couples may not share rooms or tents.
3) The fees are used to cover food and lodging costs. There will be a Dana bowl put out at the end of the retreat for teacher dana.
Teacher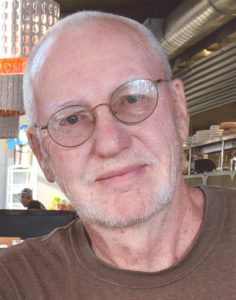 Barry Gillespie
Barry Gillespie was introduced to meditation practice in 1978, through the Sivananda Yoga Vedanta Ashram. In 2003 he began exploring Theravada Buddhist practice, sitting many long retreats at the Insight Meditation Society in Barre, MA and Spirit Rock in Woodacre, CA. His principal teacher is Guy Armstrong. Barry is an affiliated teacher with the Insight Meditation Community of Colorado (IMCC). He teaches mainly in Boulder and at the Rocky Mountain Ecodharma Retreat Center.
Learn more about Barry Gillespie