A Women's Sangha: Clarity, Compassion and Connection: Cultivating the Heart to Respond to Challenging Times (Zoom Retreat)
With Jean Leonard and Alice Robison
October 22 - 25, 2020
In honoring Black Lives Matter we will identify as a white affinity group (WAG)
Affinity Groups create the space for, in our case white women, to gather and recognize ourselves as a racial group. White supremacy, in the United States, has a structure and history that has internalized racism within us, and externally has creatied a framework of white privilege and systemic racism. The paradigm changing gathering of a WAG gives us space to witness and wake up to our own vulnerability and owning our conditioned white supremacy. We will safely explore and discuss and work with our conditioning together. For more on the creation of race in the United States please watch Race:The Power of an Illusion (film series)- CaliforniaNewsreel
Description:
These are complex and uncertain times. With the COVID-19 pandemic we are facing not only a physical health crisis, but also financial, social and moral crises as well.  How unique to be having a global shared experience. More than ever we are seeing our common humanity and how interdependent we are. White people are waking up to the systemic racial injustice this country was founded on which includes police brutality, financial inequity, and the disproportionate impact of COVID-19 and the environmental crisis on people of color.
We are offering an opportunity to gather together as a white women's sangha, (the Pali word for community). When women gather from different paths and stages of life, we can experience what it is like to envision and create a safe, powerful, and transformative space.  Drawing upon the wisdom of the heart, this retreat will explore practices of embodiment and compassion to cultivate the resilience and readiness to engage.  Come join the ongoing effort to build women's sangha in which we will connect, rest, and replenish. As we take responsibility for, and cultivate clarity and compassion for, our own emotions and experiences, then our courage and commitment can emerge, allowing us to become agents for change.
Working within your home circumstances, retreatants are invited to participate with the daily schedule in the way that best supports using the retreat time as a period of intensified meditation practice.  This retreat will include specific times when we will gather together for guided meditations, teachings, and connection in break-out groups.  A suggested schedule will be offered to help you personalize your home retreat with practices such as sitting, walking in the nature of your own backyard, gentle mindful movement/yoga, journaling exercises, and group interaction. Support from the teachers will be provided. This retreat welcomes both those newer to retreat practice, as well as seasoned practitioners.
Retreat Schedule:
General Daily Schedule*:
*Retreat Schedule Notes:

All times are listed in MST Mountain Standard Time
The teachers ask that you agree to a daily schedule which includes the three daily teacher-led sessions listed below (in bold), as well as four additional sittings at times of your own choosing.  A suggested schedule will be offered to help you personalize your home retreat.  You are welcome to modify the times between the teacher-led sessions as needed.        
Thursday, October 22, 2020/Opening Day only
9:00 a.m. – Optional Technology "Open House" for those new to Zoom
10:00 a.m. – 12:00 Opening session
2:00 -3:15 p.m. – Guided meditation
5:00 – 6:15 p.m.  Dharma Talk, followed by Meditation
Friday, October 23 and Saturday, October 24, 2020
9:30 – 11:00 a.m. – Introduction to day's theme, guided meditation & Q&A w/ teachers
2:00  – 3:15 p.m.– Guided meditation; Community Connection
5:00 – 6:15 p.m.  Dharma Talk, followed by Meditation
Sunday, October 25, 2020/Closing Day only
9:15 – 11:15 m. – Closing session
For more information see: http://www.jeanleonardphd.com/2020-womens-retreat/. Registration opens 8/30/20.
Pricing
Sliding Scale registration rates:
We recognize that this is a financially challenging time for many due to COVID and the current economic situation.  This retreat is thus being offered on a sliding scale.  Please consider paying at the highest rate that you can afford: your generosity supports Rocky Mountain EcoDharma Retreat Center, staff, and your fellow practitioners in these challenging times.  None of this money goes directly to the teachers or retreat manager. There will be an opportunity to offer dana, the Pali word for generosity, to the teacher and manager at the end of the retreat (click here for more information on dana from Jean's website).
Any amount paid above the Online Base rate is a tax deductible donation to RMERC. Your confirmation email is your tax receipt.
-Scholarship:  $45
-Base rate:  $100
-Supporter:  $150
-Benefactor:  $250
Cancellation Policy:
$25 fee when you cancel two or more days before your retreat (*fees reduced for scholarship participants)
No refunds when you cancel less than two days prior to your retreat
If you previously registered for the in-person retreat, you will be offered a refund and will have the option of transferring and updating your registration for the virtual retreat.
Retreat Manager, Alice/Alicia Robbins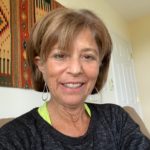 A calling to be of service to support the Dharma was never on my radar until almost 20 years ago when I started helping my husband, Johann Robbins, with his silent meditation canoe retreats on the Green River in Canyonlands, Utah. Since then, upon deepening my meditation practice, I have had the great fortune to assist and manage many vipassana retreats, providing support for so many wonderful retreat participants. So being able to participate in the 2 nd annual Women's Sangha with Jean and Alice is not only an honor but another calling for service from a deep, sweet place in my heart. Our sponsor and support, Rocky Mountain Ecodharma Retreat Center (RMERC) has been part of my life since Johann and I first set foot on the land five years ago and started visioning its magic. Zoom retreats have been a different but equally fulfilling experience for me as we all navigate through these challenging times.
Teachers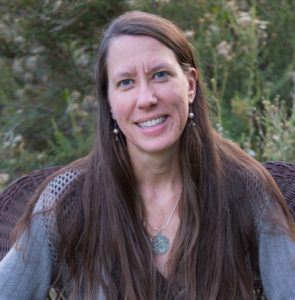 Jean Leonard
Jean Leonard, Ph.D. is a licensed psychologist and a registered yoga teacher in private practice in Louisville, Colorado with 25 years clinical experience. She teaches Mindfulness-Based Stress Reduction (MBSR) and Mindful Self-Compassion (MSC) classes and other mindfulness workshops throughout Colorado, and virtually nationwide, and is a mentor for Jack Kornfield's and Tara Brach's Mindfulness Meditation Teacher Certification Program, supporting students' development as meditation teachers. She has practiced yoga for over 25 years and vipassana meditation since 2003, and holds the Dharma as a sacred compass that guides her personal and professional life. She has completed the Mindfulness Yoga and Meditation Training (MYMT), the Dedicated Practitioner Program (DPP), and the Heavenly Messengers (HM) Program, and is currently enrolled in the Advanced Practitioners' Program (APP, 2019-2020) through Spirit Rock Meditation Center and feels deeply nourished by many years of long retreat practice. She studied MBSR with the Duke University Center for Integrative Medicine, and completed the Mindful Self-Compassion teacher training with Kristin Neff, Christopher Germer, and the staff of UCSD and has completed advanced supervision for MSC teacher certification. She has a particular passion in supporting women blossoming into wholeness and is delighted to be bringing together her love of psychology, yoga,…
Learn more about Jean Leonard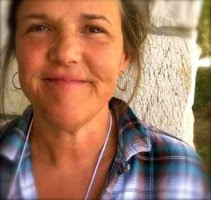 Alice Robison
Alice Robison is a Restorative and Yin Yoga teacher and a dedicated Buddhist practitioner in the Theravada tradition. She sits retreats at Spirit Rock, IMS, Forest Refuge, Barre Center of Buddhist Studies, Cloud Mountain, and participated in an EcoDharma retreat on the Green River with Impermanent Sangha. Alice was on staff at the  Insight Meditation Society (IMS) in Barre, MA as a Retreat Support Fellow for one year. She has completed the Advanced Practitioner Program (APP), Dedicated Practitioner's Program (DPP), the Community Dharma Leader training  (CDL),  and Mindfulness and Yoga Teacher Training (MYMT) at Spirit Rock Meditation Center  in Woodacre, CA. She is also a Phoenix Rising Yoga Therapy  practitioner. Alice is a co-founder of the Bozeman Dharma Center. Alice has co-facilitated book studies and group classes to/for white folks around privilege, supremacy, fragility, and finds benefit in participating in on-going white affinity groups (WAG) for women on a weekly basis. Alice wants to acknowledge the people, past, present and future, on whose traditional lands she lives, practices and works in the town of Bozeman, MT:  The Apsaalooke (Crow),  Northern Cheyenne, and the  Blackfeet Tribe.  She thanks the Indigenous Peoples for taking care of these lands, waters, and mountains. Currently, Alice lives with her musician and story telling husband,Tom, and…
Learn more about Alice Robison