A Women's Sangha: Clarity, Compassion and Connection: Cultivating the Heart to Respond to Challenging Times (Zoom DAYLONG Retreat)
With Jean Leonard
October 24, 2020
Due to a family situation, Alice Robison is no longer able to teach the women's retreat next week, so the retreat is being cancelled, but we are offering a women's daylong meditation retreat in its place.
Date and times:
Saturday October 24, 2020
9:00 a.m. – 5:00 p.m. (Mountain Standard Time)
Optional technology session for those new to ZOOM, 8:30 – 8:45 a.m.
Description:
These are complex and uncertain times. With the COVID-19 pandemic we are facing not only a physical health crisis, but also financial, social and moral crises as well.  It feels like this year is offering us a graduate school level class in uncertainty, impermanence, and letting go – with COVID, political and social unrest, and the climate emergency manifesting in fires, hurricanes and other natural disasters of unprecedented severity.  More than ever we are seeing our common humanity and how interdependent we are, and the need for clarity, compassion and connection.
We are offering an opportunity to gather together as a women's sangha, (the Pali word for community). When women gather from different paths and stages of life, we can experience what it is like to envision and create a safe, powerful, and transformative space.  Drawing upon the wisdom of the heart, this daylong retreat will explore practices of embodiment and compassion to cultivate the resilience and readiness to engage with the complexity of the times we are living in.  Come join the ongoing effort to build women's sangha in which we will connect, rest, replenish and build resilience.  The world needs the energy of tending and befriending, the dharma of relationship.   We begin with our relationship with our own minds and hearts and bring this clarity, with a healthy dose of compassion, to examining the messiness of this world and how we can serve and support the alleviation of suffering and the cultivation of love.
Meditating for a day in the context of your home can be a rich bridge between practicing internally and externally.  This retreat will include guided meditations, teachings, walking in the nature of your own backyard, gentle mindful movement, journaling exercises, and group interaction. We welcome those both newer to retreat practice, as well as seasoned practitioners.
For more information see Jean's website.  Registration currently open.
Pricing
Sliding Scale registration rates:
We recognize that this is a financially challenging time for many due to COVID and the current economic situation.  This retreat is thus being offered on a sliding scale.  Your generosity would be most welcome as a support to the Rocky Mountain Ecodharma Retreat Center as it tries to meet its expenses while remaining closed during COVID.  None of this money goes directly to the teachers or retreat manager.  There will be an opportunity to offer dana, the Pali word for generosity, to the teacher and manager at the end of the retreat.  (You can learn more about the practice of dana here).
Select one of the sliding scale rates below. Any amount paid is a tax-deductible donation to RMERC. Your confirmation email is your tax receipt.
-Scholarship:  $15
-Base rate:  $40
-Supporter:  $65
-Benefactor:  $100
If you previously registered for the 3-day virtual women's retreat, you will be offered a refund and will have the option of transferring and updating your registration for the virtual daylong retreat.
Retreat Manager, Alice/Alicia Robbins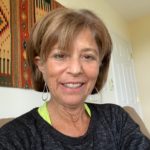 A calling to be of service to support the Dharma was never on my radar until almost 20 years ago when I started helping my husband, Johann Robbins, with his silent meditation canoe retreats on the Green River in Canyonlands, Utah. Since then, upon deepening my meditation practice, I have had the great fortune to assist and manage many vipassana retreats, providing support for so many wonderful retreat participants. So being able to participate in the 2 nd annual Women's Sangha with Jean and Alice is not only an honor but another calling for service from a deep, sweet place in my heart. Our sponsor and support, Rocky Mountain Ecodharma Retreat Center (RMERC) has been part of my life since Johann and I first set foot on the land five years ago and started visioning its magic. Zoom retreats have been a different but equally fulfilling experience for me as we all navigate through these challenging times.
Teacher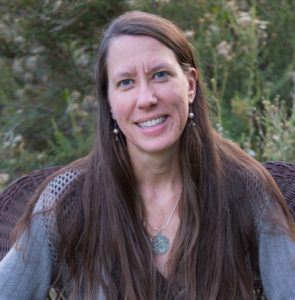 Jean Leonard
Jean Leonard, Ph.D. is a licensed psychologist and a registered yoga teacher in private practice in Louisville, Colorado with 25 years clinical experience. She teaches Mindfulness-Based Stress Reduction (MBSR) and Mindful Self-Compassion (MSC) classes and other mindfulness workshops throughout Colorado, and virtually nationwide, and is a mentor for Jack Kornfield's and Tara Brach's Mindfulness Meditation Teacher Certification Program, supporting students' development as meditation teachers. She has practiced yoga for over 25 years and vipassana meditation since 2003, and holds the Dharma as a sacred compass that guides her personal and professional life. She has completed the Mindfulness Yoga and Meditation Training (MYMT), the Dedicated Practitioner Program (DPP), and the Heavenly Messengers (HM) Program, and is currently enrolled in the Advanced Practitioners' Program (APP, 2019-2020) through Spirit Rock Meditation Center and feels deeply nourished by many years of long retreat practice. She studied MBSR with the Duke University Center for Integrative Medicine, and completed the Mindful Self-Compassion teacher training with Kristin Neff, Christopher Germer, and the staff of UCSD and has completed advanced supervision for MSC teacher certification. She has a particular passion in supporting women blossoming into wholeness and is delighted to be bringing together her love of psychology, yoga,…
Learn more about Jean Leonard