Deepening Your Practice
With David Chernikoff
August 17 - 23, 2020
An Insight Meditation Retreat for experienced students.
This retreat is for those who want to deepen their practice and to listen to what the Thai meditation master Ajahn Chah called "the one who knows." Ultimately, spiritual maturation involves learning to trust our own inner guidance and resting in the felt realization that we already are what we seek. In a caring, supportive environment, we'll practice sitting and walking meditation in silence. There will be dharma talks on the retreat theme as well as guided meditations and some interactive exercises that highlight the transformative power of the teachings.
This retreat is for experienced meditation practitioners who have previously practiced in a retreat setting and have regularly practiced meditation for at least two years. If you are not sure if this is a good match for you, please contact us.
Vegetarian meals will be provided. A limited number of partial scholarships are available for this retreat. As is the practice at insight meditation retreats, your payment covers room and board only. There will be an opportunity to offer dana (translation: "generosity freely given") to the teacher and retreat manager at the end of the retreat.
Teacher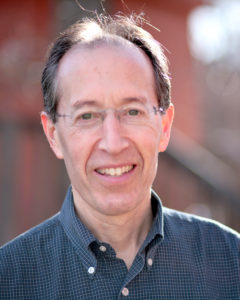 David Chernikoff
David Chernikoff began the study and practice of meditation in 1971 and started teaching insight meditation in 1988. He trained as a yoga teacher at the Integral Yoga Institute and completed the Community Dharma Leader program at Spirit Rock Meditation Center. His teaching has been influenced by senior teachers from the Insight Meditation Society and Spirit Rock, Tibetan teachers he studied with during a 3-year stay in Nepal, and Zen teacher Yvonne Rand. As someone with a longtime interest in interspiritual dialogue, David has also studied and practiced with spiritual guides from other contemplative traditions, most notably Ram Dass, Father Thomas Keating, and Rabbi Zalman Schachter-Shalomi. He taught psychology and meditation at Naropa University for many years and worked as the education and training director of the Spiritual Eldering Institute, a conscious aging program later renamed Sage-ing International. Currently David is one of the guiding teachers of the Insight Meditation Community of Colorado (IMCC) and has a private practice as a spiritual counselor and life coach in Boulder, Colorado. He teaches workshops and retreats throughout the U.S.
Learn more about David Chernikoff