Creating Awakened Beloved Community
With Kritee (Kanko), PhD and Kazu Haga
May 20 - 24, 2020
Isolated individuals can not transform systems. To confront and transform our current global exploitative socio-economic systems, we need awakened systems that are rooted in radical care and connection. The question is how do we create an awakened or beloved community that will do both inner psycho-spiritual as well as outer strategic advocacy work to challenge the status-quo systems?
Creating Ecodharma communities has to be hard – especially in these intensified, polarized times. In a world where violence is accepted as the norm, building a culture of peace, connection and solidarity is going to be a messy process, and the "creative tension" is necessary for growth. This retreat will draw from the wisdom and practices of Buddhism that teach us how to clearly see the roots of violence that exists in each of us. We will also examine nonviolent traditions of King and Gandhi that teach us to engage skillfully with the conflicts in our lives and to speak powerfully in the face of systems of injustice. We will also critically examine limitations of these traditions, so that together as a group we can explore ways in which these teachings can continue to grow and serve the liberation of all beings.
Please join us at the stunningly pristine and healing Rocky Mountain Ecodharma Retreat Center (RMERC) to explore how we can deepen our spiritual paths, learn to honor and transform our emotions, and act with deep compassion & courage to create beloved communities. By exploring the roots of violence and how we have internalized them, learning to deal with intense emotions, and channeling our grief/anger in skillful ways, we can move towards positive personal and systemic change for the liberation of all people.
Teachers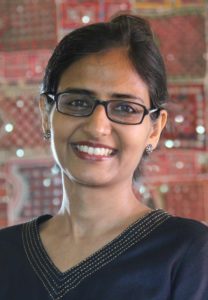 Kritee (Kanko), PhD
Kritee (dharma name Kanko) is a Zen teacher, scientist, activist, dancer, and permaculture designer. She directs and teaches Boundless in Motion Sangha in Boulder in the Rinzai-Obaku Buddhist lineage of Cold Mountain and is a Co-Founder and Executive Director of Boulder Eco-Dharma Sangha. She is also a co-founding teacher of Earthlovego, a community of meditation practitioners, teachers/professors & environmental advocates from different backgrounds seek ways to deepen synergy between their spiritual practices and their activism through workshops at Lama Foundation in New Mexico. Kritee trained as an environmental microbiologist and biogeochemist at Rutgers and Princeton Universities, and has done over ten years of research on mercury pollution. She currently works as a senior scientist in the Global Climate Program at Environmental Defense Fund and is helping implement environment and climate-friendly methods of farming at large scales in Asia with a. three-fold goal of poverty alleviation, food security and climate mitigation and adaptation among small scale farms. She places deep importance on the need of diversity, and the alignment of climate advocacy with social justice movements.
Learn more about Kritee (Kanko), PhD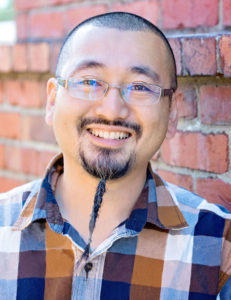 Kazu Haga
Born in Japan, Kazu has been engaged in social change work since participating in the Interfaith Pilgrimage of the Middle Passage at 17 years old. He has over 20 years of experience in nonviolence training and organizing work, and has been trained by elders such as Dr. Bernard Lafayette and Rev. James Lawson. He has been a Kingian Nonviolence trainer since 2009, is a restorative justice facilitator, a core member of the Ahimsa Collective, and sits on the board of PeaceWorkers. He is the author of the upcoming book, Healing Resistance: A Radically Different Response to Harm. He is also involved with the "Yet-to-be-named" direct action network at the interface of racial healing and climate justice.
Learn more about Kazu Haga