Elder Council Weekend Intensive
With Carol Kortsch and Gene Dilworth
April 30 - May 3, 2020
"Growing Together as a Council of Elders" 
Together in our three-day journey within this stunning wilderness community, just 35 minutes outside of Boulder, we will experience our lives as "sagers" – ones who come full of longing to learn nature's wisdom at the threshold of this new, yet ancient experience of soulful, conscious aging. This intensive will offer multi-hour experiential practices on the land that inspire our eco-centric selves. You will be offered abundant time to wander and imagine – to awaken the Elder within.
Through deep listening and seeing capacities, we will further cultivate our capacities for empathy, compassion, and sensitivity in large and small circle format.  As elders in community, how can we be mirrors, to receive and offer back the Other's stories, in both the human and other-than-human conversations of our lives? In the mirror of another, how might our eyes be opened to be "seers", to serve in a deeper and clearer context in our role as Earth elders? We will seek these core unique gifts on behalf of the urgent global call to serve the human village and the Earth communities we are part of.
What aspects of our multi-dimensional lives are we being invited to let go, to die to something significant, so that something new can emerge on behalf of the greater community?
What is our individual relationship with death? How might we allow ourselves to move into the dark and often fear-filled realms of Shadow and Mystery?
Where do our deepest longings lead as we move into the valleys and shadows of death?
These are some of the questions we will take out onto the land into deep conversation with All that is. As many circles as possible will be held outdoors to re-imagine our unique individual journeys within the wild bounty of the Rockies.
Start time 4:00pm Thursday April 30 – ending 1:00 pm Sunday, May 3.
*This Council Weekend is a pre-requisite to attending the ElderQuest on Aug 31 – Sept 4, 2020
Teachers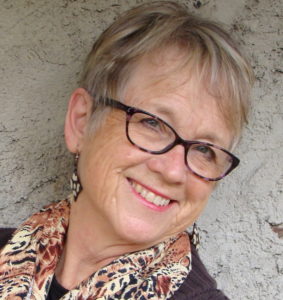 Carol Kortsch
Carol was born in Africa, educated in Canada, and then worked internationally building community in different forms. After 25 years in psychotherapy and group practice at Stonehaven Commons in Radnor, PA., she now offers nature-based retreats in Colorado as a Courage & Renewal group facilitator, trained by Parker J. Palmer. She is now blending the Earth-based practices of Animas Valley Institute (Bill Plotkin) and other local organizations in a visionary program called ElderSoul.  As a life adventurer and Earth listener, she recognizes our essential and critical human need to stop, slow down, and listen to our lives and all our relations speak
Learn more about Carol Kortsch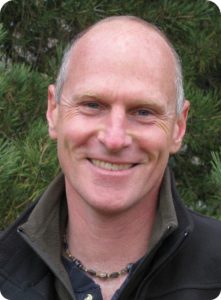 Gene Dilworth
Gene is dedicated to the project of rewilding the human spirit as an essential dimension of being fully alive in these times. Facilitating deep inquiry into the mystery of one's true nature through meaningful engagement with the more-than-human world, he supports individuals to discover, re-member and live from their soul-rooted sense of belonging to the world. Gene is founder of Wild Heart Center for Nature & Psyche and is a lead guide at Animas Valley Institute
Learn more about Gene Dilworth