Inner and Outer Nature (full 2 weeks)
With Johann Robbins and David Loy
July 24 - August 9, 2020
Week 1: Ecodharma Training Retreat
Ecodharma practice is about healing our relationship with the rest of the natural world, so that an appropriate and authentic response can arise, which unifies our spiritual practice with social engagement. In the first few days we will connect deeply with the natural world, grounding ourselves in the joys of being and practicing outside, while building a safe and supportive sangha. Then we will begin to explore the dark side of our relationship with nature: the grief, fear, anger, and guilt we feel while watching the earth's climate and ecosystems deteriorate. Together we will touch into eco-trauma and eco-grief, working with them while supported by deepening nature practice and sangha relationships. Then, after detailed preparation, there will be a two-and-a-half-day solo, in which solitude and silence increase our individual capacity to see, hear, and feel the connections between our inner and outer nature. Afterwards we gather together again for integration and finding our ways forward.
This training retreat is not about teaching or learning a prescribed method. Our goal is to support and catalyze deep personal learning that you can apply to your own dharma leadership and teaching, in order to develop ecodharma in your own way. The uniqueness and authenticity of our own experience shapes how each of us practices, leads, and teaches dharma, and this training will incorporate into that process as well. Our hope is that this experience informs, motivates, and empowers you to bring ecodharma into your dharma and your life.
Week 2: Inner and Outer Nature Silent Meditation Retreat This retreat is open to everyone, including beginners.
The focus of the second week is on silent nature practice, immersion in the natural world, connecting our inner nature with outer nature, and dissolving separation. Each day includes plentiful time for sitting, hiking/walking meditation, as well as nature meditation instruction, dharma talks, and individual and group practice discussions. We will be outdoors as much as we can, weather permitting. There is also a one-day/one-night solo. The overall intention is for deep silence, practice, and connection with nature, and then integrating that into one's life.
Spiritual practice will be supported by instruction in a variety of nature meditations. There will be nightly dharma talks, exploring how being-in-nature can be an important part of our spiritual path by helping to ground us in personal experience of non-separation from the natural world. The emphasis is not on meditative technique so much as developing direct awareness that can lead to a new integration of the internal (spiritual) and external (activity).
Both Weeks Include:
Guidance and instruction for meditation in nature (both sitting and walking) to deepen our experience of connection with nature, while dissolving the sense of a fixed and separate self.
Sitting and walking in beautiful wild settings
Free time for meditation and/or rest
Evening campfire dharma talks
One on one discussions with the teachers
One-night or two-night solo on the retreat center land
Delicious vegetarian meals, including all food for the solo
Your choice of lodging: single room, shared room, dorm, tent site
About Solos
The solo is a time to heal, connect, explore and relax: opening deeply to the power and beauty of the environment, with the freedom that solitude provides. Over time, the elements, plants and animals become our teachers, the land our home, and silence our cherished companion. There is ample instruction, preparation, support, and flexibility for the solo, so each participant can benefit fully from their experience. Everyone chooses their solo site from a variety of locations, sleeping indoors in the lodge if necessary, but usually camping outside, anywhere from a short walk to deep in the wilderness. Most past participants have found the solo a highlight – sometimes the highlight – of their retreat.
General Retreat Guidelines
–The retreats are designed to be enjoyable, not rigorous, but participants are expected to have a willingness to maintain silence, to help with yogi jobs, and to cooperate with the group structure.
— Some camping experience (car camping or backpacking) is helpful for the solo, but not necessary.
— Being in good health, able to meditate outdoors, and hike (at least the easier) trails at the center.
— Having the necessary clothing and equipment to enjoy being outdoors in a variety of conditions. We will practice indoors in bad weather but otherwise will be meditating, eating (lunch) and walking outdoors.
If you are not sure about any of this, please inquire.
Time and Transportation
Both retreats begin at 4:00pm on the first day, and end about 1:00pm after lunch on the last day. If you want to carpool from the Denver/Boulder area or from the airport, there will be an opportunity to coordinate rides. If you are flying into Denver, the airport is about 90 minutes from the center, so you should plan on your flight arriving no later than 1:30pm to reach the retreat center on time. Return flights departing from the Denver airport should leave no earlier than 3:45pm, so you can get to the airport on time. Please do not plan on leaving the retreat early. If you are camping, you might want to allow some extra time to set up your tent before the retreat starts.
Please note that the center is at 8500 feet, similar to most Colorado ski towns. If you are concerned about acclimating from sea level, you might consider arriving a day or two in the Denver/Boulder area before the retreat.
Contact
You will be out of contact with no internet access or cellphone service during the retreat. Please complete all personal business before you arrive. The staff will have the ability to make and receive emergency calls or emails on your behalf, but phone and internet are not available for personal use.
Approximate Daily Schedule
We awaken at first light, hot water and coffee are prepared, and we meditate – most people prefer to sit outside. Then breakfast, and lunch ingredients, are put out, and everyone eats and packs their own lunch. Daily activities include sitting, walking, and hiking meditation, meditation instructions, and support including individual and small group practice discussions. After dinner there is evening meditation, followed by a dharma talk around the campfire, and then bedtime or optional practice when it gets dark.
Silence
Every effort is made to support a deep and fruitful retreat, and noble silence is a valuable part of the process. With exceptions for dharma talks and other modes of support, and the special discussions and exercises the first week, we will be in silence.
Cost and Dana
The cost of the retreat is set as low as possible and only covers expenses: renting the center, food, cooks, insurance, and staff travel. The teachers and manager are not paid, and are supported with dana.
It is our intention that cost not be an impediment to practice, and scholarships (up to $350 for the first week and $250 for the second week, or $475 for both weeks) are available for shared rooms or camping. If you cannot afford to attend without a fee reduction, you can ask for a scholarship on the registration web site, and then just pay the remaining amount.
If you are a dedicated full-time activist and cannot afford any of the retreat cost, you may be eligible for a special scholarship, which can cover up to 100% of the retreat cost. Please see our registration site.
None of this cost share goes to the teachers or to the manager, who are solely supported by the dana (generosity) of the participants. In the tradition of the Buddha, teachings are offered without a set fee, keeping costs as low as possible, so no one is excluded due to finances. In turn, we ask that your donation be as generous as possible within your means. Please bring a check or cash. We are grateful for your support.
Food and Meals
Three simple, healthy and delicious vegetarian meals a day will be provided from dinner the first day through lunch of the last, including solo food which does not require cooking. If you want a snack between meals, or supplemental protein such as jerky or packaged fish, you can bring a small quantity of packaged unrefrigerated food. You can also bring dry beverage mixes (no bottles or cans, please) such as electrolyte sports drinks, or other powdered mixes. A variety of teas and coffee along with milk and sweeteners are available all the time, and coffee will be made before and during breakfast. There is no refrigerator space available for personal food, so please do not bring anything that needs refrigeration (medicine excepted). Excessive snacks are unnecessary: if you need a boost, a little gorp or an energy bar is sufficient for most people.
To allow us to be out on the land, on most days we will be putting together our own lunches from an assortment of food set out next to the breakfast table. Please bring a plastic container or two with tight fitting lids to carry your lunch in.
Special Needs
Figuring menus and quantities, shopping, organizing, and cooking are complex and crucial tasks for a retreat. We provide simple, wholesome, natural, predominantly organic, vegetarian meals. We can accommodate common food allergies such as gluten, soy or dairy, but not preferences. Make sure to include on the registration form full details of any special allergy or health needs you have beyond basic vegetarian, and we will contact you if they require discussion.
Helper (Yogi) Jobs
Some of the work necessary to support the group (mostly around meal preparation and cleanup) will be handled by participants during the retreat. You will be able to choose your yogi job, and will keep it throughout the retreat. Most participants find serving others in this way quite enjoyable, and a great opportunity for practice in action.
Teachers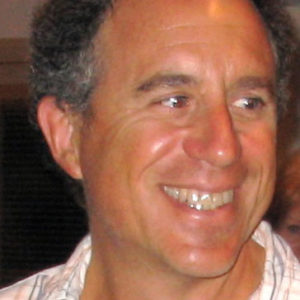 Johann Robbins
Johann teaches Dharma and Insight Meditation using contemporary language. He has been meditating since 1974 and was asked to begin teaching in 2008. His primary teachers are Shinzen Young, Eric Kolvig, and Adyashanti. He is the director of Rocky Mountain Ecodharma Retreat Center and teaches there frequently.
Learn more about Johann Robbins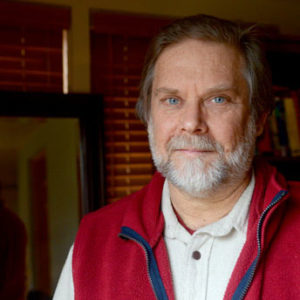 David Loy
David Loy (http://www.davidloy.org) is a professor, writer, and Zen teacher in the Sanbo Kyodan tradition of Zen Buddhism. He is a prolific author, whose essays and books have been translated into many languages. His articles regularly appear in the pages of Buddhist magazines, including Tricycle, Lion's Roar, and Buddhadharma, as well as in a variety of scholarly journals. David's most recent book is A New Buddhist Path (Wisdom publications, 2015). He teaches nationally and internationally on various topics, focusing primarily on the encounter between Buddhism and modernity: what each can learn from the other. He is especially concerned about social and ecological issues.
Learn more about David Loy