Summer Solstice Retreat
With Johann Robbins and Peter Williams
June 22 - 28, 2020
The Buddha lived and taught outdoors, and most of the traditions of Buddhism were developed in nature. Mindfulness and silence deepen our experience of nature and beauty, while intimacy with plants, animals, and the elements enhance our sense of oneness. On the longest days of the year, join us to hike, meditate, and experience the dharma unfolding naturally.
This silent meditation retreat is for anyone with a desire to go deeper in their practice, from beginners to experienced meditators. The retreat will include instructions and sitting and walking (hiking) meditation, Dharma talks, and practice discussions with the teachers. Rocky Mountain Ecodharma Retreat Center has beautiful hiking trails and amazing views of Indian Peaks. Lodging options include camping, shared, or private rooms. Delicious vegetarian meals are provided.
More information:
Schedule
Please arrive by 8:30 am, Monday, June 22 to check in and get set up. Delicious vegetarian meals from lunch Monday through lunch Sunday will be provided. The retreat ends at 1PM on Sunday. We ask that you please stay for the entire retreat and do not leave early on Sunday.
What to bring
All bedding for sleeping if tent camping, comfortable hiking shoes or boots, day pack, water bottle(s), and a packable chair to bring for sitting out on the land (there are carpet pads at the center to use for this too). A closed mug for coffee, and a plastic container(s) for taking trail lunches. Clothing for wind, rain, hot and cool weather, including hiking and nighttime clothes, sun hat and sunglasses, toiletries, sunscreen, and whatever else you may need. Please bring a watch and a whistle. All bedding is provided to non-campers, and towels are provided for all.
Noble Silence
The retreat will be held in silence to maintain the continuity of practice. As part of the silence, please don't use cell phones, computers, books, music players, etc., and plan on refraining from speaking, reading or writing during the retreat. If you come as a couple or with a friend, please pay special attention to not communicating with each other. We recommending not using a camera during retreat. Photos can be taken before or after. Being as fully present as possible is the practice. Note: there is no cell service where we will be, and the lodge phone is for emergency use only.
Schedule and Format
The retreat is focused on the enjoyment and deepening of practice in nature. The intention is to facilitate the experiences of oneness and non-separation, and the dissolving of the sense of self. There will be sunrise and sunset sits, sitting and hiking in nature, meditation instructions (beginners are welcome), your choice of day hikes into some beautiful areas, free time, Q&A, and practice discussions. Evenings include an after dinner sit and Dharma talk around the campfire. There will also be time for a one-day solo out on the land, for which complete spiritual and physical preparation will be provided. The tone of the retreat is relaxed and quiet, with a focus on continuous mindfulness and enjoyment of nature. The retreat is appropriate for all levels of experience, including total beginners.
Dana
"Dana" is the Pali word for generosity. The registration fee covers expenses such as rent and meals. In the tradition of Buddhism, the teachings are offered at no set fee, so as to make them available to all regardless of finances. In turn, the teachers are supported through the generosity of the students. In the dana tradition one gives according to one's financial means. Your generosity supports Johann and Peter's ability to continue teaching and is much appreciated.
Teachers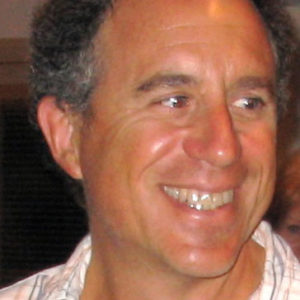 Johann Robbins
Johann teaches Dharma and Insight Meditation using contemporary language. He has been meditating since 1974 and was asked to begin teaching in 2008. His primary teachers are Shinzen Young, Eric Kolvig, and Adyashanti. He is the director of Rocky Mountain Ecodharma Retreat Center and teaches there frequently.
Learn more about Johann Robbins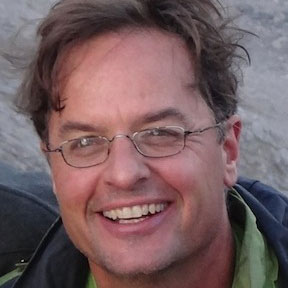 Peter Williams
Peter has practiced meditation for 25 years in the Theravada and Tibetan Buddhist traditions. He has taught meditation since 2003 and has completed the Community Dharma Leader training through Spirit Rock Meditation Center. Peter teaches meditation retreats in the Rocky Mountain West and leads weekly dedicated practitioner groups in Boulder. He has taught mindfulness to diverse audiences, from Colorado juvenile justices to school teachers to environmentalists. Peter also practices as a transpersonal psychotherapist, bringing spiritual perspectives to bear on healing emotional distress. In a previous career as an ecologist and educator, Peter worked for groups such as the Massachusetts Audubon Society and The Nature Conservancy and was a lecturer at the University of Vermont. He is a founding member of the Rocky Mountain Ecodharma Retreat Center in the mountains near Boulder.
Learn more about Peter Williams