Summer Solstice Nature Retreat
With Johann Robbins and Peter Williams
June 23 - 28, 2020
While the retreat is fully booked, the wait list is empty. It is likely joining the wait list will get you a spot, as a few last minute cancellations are normal.
This is a confirmed retreat, with a new configuration, including camping and commuting options, designed for deep nature practice while staying safe.*
The Buddha lived and taught outdoors, and most of the traditions of Buddhism were developed in nature. Mindfulness and silence deepen our experience of nature and beauty, while intimacy with plants, animals, and the elements enhance our sense of oneness. On the longest days of the year, join us to hike, meditate, and experience the dharma unfolding naturally.
This silent meditation retreat is for anyone with a desire to go deeper in their practice, from beginners to experienced meditators. The retreat will include instructions in sitting and walking (hiking) meditation, dharma talks, and practice discussions with the teachers. There will be a focus on deep practice in nature, taking full advantage of the beautiful hiking trails and amazing sitting spots at RMERC.
More information:
There are two options for this retreat: A Supported Self Retreat and a Group Weekend Retreat
Supported Self-Retreat: This is a solo camping retreat with daily private meetings with one of the teachers. You have the option of arriving on Tuesday, Wednesday or Thursday morning (June 23, 24, 25) at 10am, for a three, four or five night retreat, ending on Sunday at 2PM. You can camp in a spot you choose, anywhere on the land. The teachers will offer an extended practice and practical orientation when you arrive, and meet with you each day thereafter, in a central location, to discuss and help with your practice. On Sunday at the end of the retreat the yogis and teachers will re-integrate together.
Participants will need to bring their own food, water and all camping gear, including a camp stove if you want to cook, for a backpacking style retreat. There are some close campsites so if needed you can carry gear in multiple trips. There are also some campsites by the creek, so a water purifier will make getting water easier at those. There are bear canisters and water jugs at RMERC you can use and fill, and critter safe food storage as well. We will also have a solar shower and warm water washing station set up by the creek.
Group Weekend Retreat, Friday June 26-Sunday June 28.
This retreat involves sleeping at home or camping. Camping is subject to campsite availability, using the above guidelines. Check the box when registering, there is no cost difference.
The group schedule will be from 9am-6pm on Friday and Saturday, and 9am-4pm on Sunday. Each day will include instructions in nature meditation (both sitting and walking), group and personal practice in various locations on the land, dharma talks, practice discussions and Q&A, hiking in nature, and free time. We ask that you are present for the entire retreat and do not arrive late or leave early each day. Each day you are welcome to come early, stay late, and in general spend as much time as you want on the land.
Information Regarding Both Options
To prevent any chance of COVID transmission, the lodge will be closed to yogis, including the bathrooms. There will be a portopotty near the lodge, but everyone is encouraged to use the woods, with protocols that will be explained.
The retreats will be held in silence to maintain the continuity of practice. As part of the silence, please don't use cell phones, computers, books, music players, etc., and plan on refraining from speaking, reading or writing during the retreat. If you come as a couple or with a friend, please pay special attention to not communicating with each other. We recommend not using a camera during retreat. Photos can be taken before or after. Being as fully present as possible is the practice. Note: there is no cell service where we will be, and the lodge phone is for emergency use only.
*New at RMERC for Safe and Comfortable Camping Retreats
Outdoor filtered drinking water tap
Outdoor solar hot water shower setup
A KN95 mask for everyone, which protect both the user and others (unlike cloth masks which only protect others)
Alcohol based hand sanitizer at touch point locations
Outdoor PortaPotty with hand sanitizer
Outdoor soap and water hand wash station
New covered and tented outdoor areas with gravel floors
More close in campsites
Clean lower storeroom for critter proof yogi food storage
Bear canisters for camping further away
Portable PA to make teachers heard in large circles and wind
Schedule and Format
The retreats are focused on the enjoyment and deepening of practice in nature. The intention is to facilitate the experiences of oneness and non-separation, and the dissolving of the sense of self. The tone of the retreat is relaxed and quiet, with a focus on continuous mindfulness and enjoyment of nature.
Dana
"Dana" is the Pali word for generosity. The registration fee helps cover RMERC's ongoing expenses during this time. In the tradition of Buddhism, the teachings are offered at no set fee, so as to make them available to all regardless of finances. In turn, the teachers are supported through the generosity of the students. In the dana tradition one gives according to one's financial means. Your generosity supports Johann and Peter's ability to continue teaching and is much appreciated.
If you are already registered for the original Summer Solstice Retreat, you have two options:
Cancel your registration, or transfer your registration to one of these two new formats. Either way you will have a refund due. If you are able to donate all or part of that refund to RMERC to help cover expenses, they need and would greatly appreciate your support. While basically closed RMERC has little or no income at this point, and expenses while reduced, continue regardless.
Teachers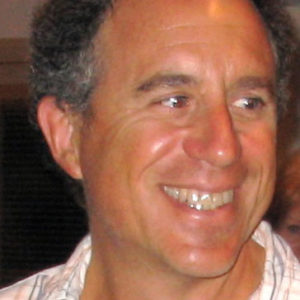 Johann Robbins
Johann teaches Dharma and Insight Meditation using contemporary language. He has been meditating since 1974 and was asked to begin teaching in 2008. His primary teachers are Shinzen Young, Eric Kolvig, and Adyashanti. He is the director of Rocky Mountain Ecodharma Retreat Center and teaches there frequently.
Learn more about Johann Robbins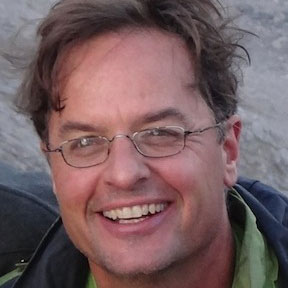 Peter Williams
Peter has practiced meditation for 25 years in the Theravada and Tibetan Buddhist traditions. He has taught meditation since 2003 and has completed the Community Dharma Leader training through Spirit Rock Meditation Center. Peter teaches meditation retreats in the Rocky Mountain West and leads weekly dedicated practitioner groups in Boulder. He has taught mindfulness to diverse audiences, from Colorado juvenile justices to school teachers to environmentalists. Peter also practices as a transpersonal psychotherapist, bringing spiritual perspectives to bear on healing emotional distress. In a previous career as an ecologist and educator, Peter worked for groups such as the Massachusetts Audubon Society and The Nature Conservancy and was a lecturer at the University of Vermont. He is a founding member of the Rocky Mountain Ecodharma Retreat Center in the mountains near Boulder.
Learn more about Peter Williams